Page 1 - Guida di Bardonecchia
P. 1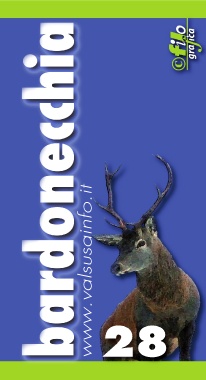 Si ringrazia:
             Thanks to - Remerciements:
             Ucio del Turismo di Bardonecchia,
             Dario Reteuna e Franco Mariotti.

             Distribuzione gratuita.
             Free distribution.
             Distribution gratuite.
             Guida informativa.
             Information Guide.
             Guide d'information.

             La riproduzione anche parziale del testo,
             dei loghi, dei marchi, delle immagini
             in qualsiasi forma è vietata e perseguibile
             ai termini di legge.
             The reproduction also partial of the text,
             logos, brands, images is prohibited
             and punishable by law.
             La reproduction, même partielle, du texte,
             logos, marques de commerce, images,
             sous quelque forme, est interdite                                                                              www.valsusainfo.it
             et punissable par la loi.
             I dati contenuti in questa guida
             sono stati forniti dagli Enti Locali,
             pertanto si declina ogni responsabilità
             su eventuali errori ed imprecisioni.                                        BARDONECCHIA
             All information in this guide has been supplied
             by the local organizations, therefore all responsibilities
             for possible errors and inaccuracies are declined.
             Les données contenues dans le guide
             ont été fournies par les autorités locales.
             Document non contractuel.
             Ideazione, progetto e realizzazione:
             Planning, project and carrying out:
             Conception, projet, réalisation:
             Filograca - Torino.
             e-mail: info@lograca.it
             tel. +39 348 26 14 839



             Pubblicato nel mese di ottobre 2021.
             Published in October 2021.                                                                     25
             Publié en octobre 2021.
             Con il Patrocinio di:
             With the patronage of:
             Avec le parrainage de:
             Comune di Bardonecchia e Regione Piemonte.